21st Annual Trivia Bee Fundraiser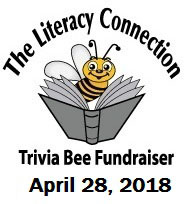 Save the Date for Saturday, April 28, 2018 at the Grand Victoria Casino.
To receive updates about the Trivia Bee, enter your name and email address in the field below and click the submit button.
---
More than 70 adults are waiting now for a tutor to help them learn English and change their lives.
See the Tutor Training Schedule and sign up today.
---
A Learner's Success Story – Aurora A.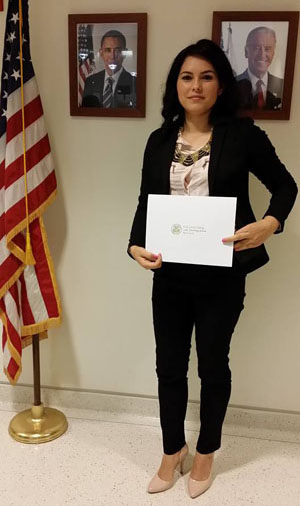 Adult learner Aurora A. is building her new life. While she is raising her two children, she is learning English and achieving her goals.
A friend told Aurora about the Literacy Connection program. Her friend described the benefits and how this program helps students with individual or group tutoring. When she finally had a tutor assigned, she was concerned about how this person would be, and moreover, if she would be really interested in helping her.
To Aurora's surprise, Vikki, her tutor, helped Aurora from start to finish with obtaining her citizenship. In fact, Vikki found an organization that helped fill out the naturalization application form, found an anonymous donor to help pay the fee, and helped her prepare for the interview. Vikki accompanied Aurora to take the citizenship test, and to appear at the Oath Ceremony in Chicago.
Even though Aurora is still in the process of learning English, she now has a voice, and she voted in the last election. Now, she has a new goal: to obtain her GED. For this new goal, she will continue to need her tutor's support, to improve her English, and continue to build her new life.