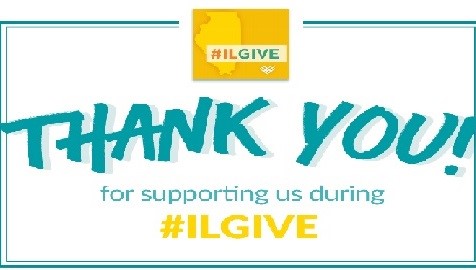 ---
20th Annual Trivia Bee Fundraiser 2017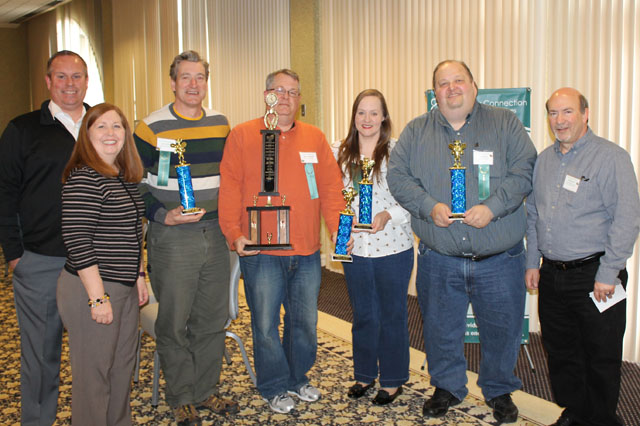 Kiwanis Club of Elgin Wins Trivia Bee – Again!
The Kiwanis Club of Elgin was crowned champions at the Literacy Connection's Trivia Bee, giving the team back-to-back wins at the annual contest.
Twenty-one teams competed on Saturday, April 29, 2017, in The Literacy Connection's 20th Annual Trivia Bee Fundraiser at the Grand Victoria Casino in Elgin.
The Kiwanis Club of Elgin (Elgin Noon Kiwanis) team -- John Steffen, Glenn Fermoyle, Deb Stowell, and Tom Cotter -- took first place by a three-point margin. Second-place went to Team Christenson, comprised of Nate Christenson, Tom Christenson, David Sujak, and Sean Mikulay. The third place team was High Hopes, including long-time competitors Bud Wilson, Chris Mueller, Linda Highley, and Elisabeth Carrel. Winning team members received individual trophies and gift cards. More than 60 spectators attended.
Stew Cohen, News Director for WZSR Star 105.5 and WFXF 103.9 radio stations, was the Master of Ceremonies and Questions. Cohen read the trivia questions in three increasingly difficult rounds of competition.
The fundraiser included raffle drawings and more than 40 gift basket raffle items. The grand prize winners were Julia McClendon, who won Cubs tickets; Julian Rogus, who won two tickets to "Hamilton"; Cathy Hurlbut, who won $250; and Deb Anderson, who won a Fitbit Charge 2 (corrected). Prizes were donated by businesses, organizations, community members, board members, volunteers, and staff of The Literacy Connection.
A Fund-A-Need campaign raised $467 for computer equipment for the non-profit agency. Donations are being accepted.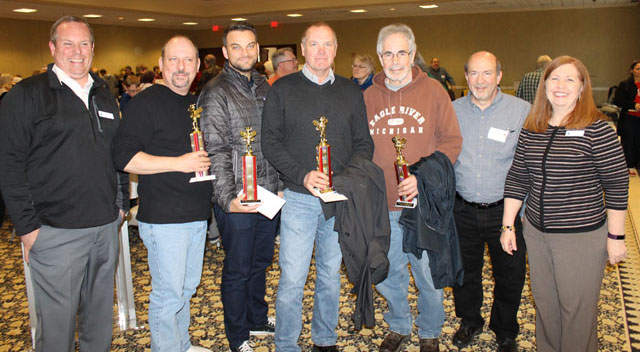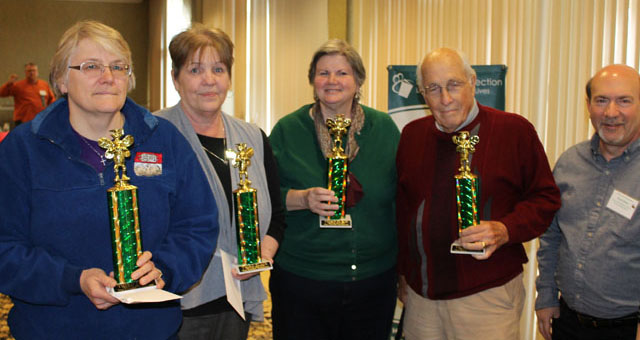 | | |
| --- | --- |
| TEAM NAME | Final Rank |
| Kiwanis Club of Elgin | 1 |
| Team Christenson | 2 |
| High Hopes | 3 |
| Educated Fleas | 4 |
| Team ECCFA | 4 |
| Community Crisis Center | 6 |
| Algonquin Area Public Library | 7 |
| Densa | 8 |
| EMHC | 8 |
| Vic's Formula | 10 |
---
More than 70 adults are waiting now for a tutor to help them learn English and change their lives.
Tutor training sessions are scheduled through May 2017. See the Tutor Training Schedule and sign up today.
---
A Learner's Success Story – Aurora A.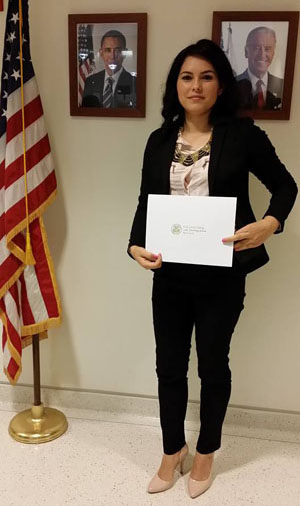 Adult learner Aurora A. is building her new life. While she is raising her two children, she is learning English and achieving her goals.
A friend told Aurora about the Literacy Connection program. Her friend described the benefits and how this program helps students with individual or group tutoring. When she finally had a tutor assigned, she was concerned about how this person would be, and moreover, if she would be really interested in helping her.
To Aurora's surprise, Vikki, her tutor, helped Aurora from start to finish with obtaining her citizenship. In fact, Vikki found an organization that helped fill out the naturalization application form, found an anonymous donor to help pay the fee, and helped her prepare for the interview. Vikki accompanied Aurora to take the citizenship test, and to appear at the Oath Ceremony in Chicago.
Even though Aurora is still in the process of learning English, she now has a voice, and she voted in the last election. Now, she has a new goal: to obtain her GED. For this new goal, she will continue to need her tutor's support, to improve her English, and continue to build her new life.