18th Annual Trivia Bee Fundraiser 2015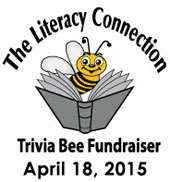 Clee Engineering Team Wins First Place in Literacy Connection's Annual Trivia Bee
Clee Engineering became first-time champions at the 18th Annual Trivia Bee. Twenty-two teams competed on Saturday, April 18, 2015 in The Literacy Connection's 18th Annual Trivia Bee Fundraiser. The event took place at the Grand Victoria Casino in Elgin. Stew Cohen, News Director for WZSR Star 105.5 and SFXF 103.9 radio stations, was the Master of Ceremonies and Questions.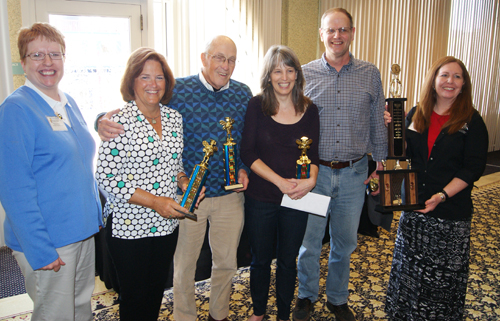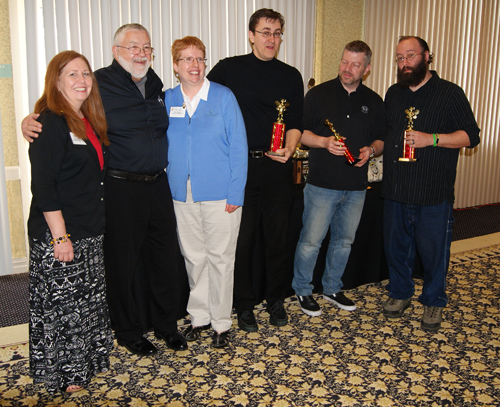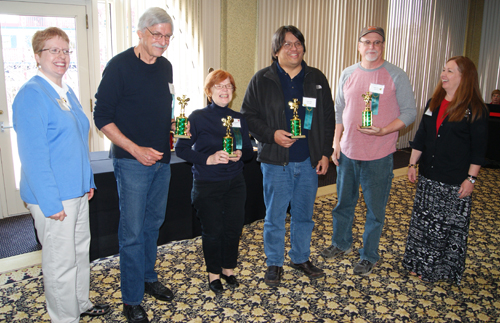 First through third place team members received individual trophies and gift cards.
Congratulations to the Grand Prize Raffle winners
First Prize: Sue Humbracht
NYC trip for two: two round-trip Southwest Airlines tickets, a 2-night stay at Affinia Hotel and tickets to see STOMP
Second Prize: Nora Dolensky
U2 Concert Tickets
Third Prize: Howard and Kerrie Russo
Apple iPad Air
A "Fund-A-Need" campaign seeks donations for a testing laptop, office supplies and testing materials. $746 was raised at the event for Fund-A-Need and donations are still being accepted here.
The Team Challenge campaign raised $450. The Elgin Mental Health Center, Community Crisis Center and Gail Borden Public Library teams raised the most money.
Literacy Connection Trivia Bee 2015 - Top 15 Teams
Clee Engineering
Quartet of Doom
Bee Team
Elgin Community College
High Hopes
Elgin Noon Kiwanis
Team ECCFA
The Fab Four
Community Crisis Center
Altrusa Club of Elgin IL
Courier-News
Gail Borden Public Library
Team Christenson
Densa
Rotary Club of Elgin
Thank you to all the businesses, organizations, and individuals who supported this event!
Daily Herald: Elgin trivia tourney raises money for literacy tutoring
Chicago Tribune: Veterans of Dundee pub quiz dominate Elgin Trivia Bee